Executive Team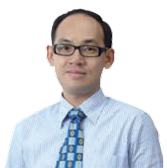 Mr Tsun Chin Eng, Melvin
Finance Manager
Mr Tsun joined our Company in January 2011. He is responsible for overseeing the accounting function of our Group and handles finance and tax related matters of the Company. He is a Certified Practicing Accountant (CPA) of CPA Australia and holds a Bachelor of Business (Accountancy) from RMIT University, Melbourne.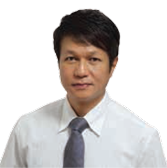 Mr Loh Yut Chai
Assistant General Manager
Mr Loh Yut Chai joined Cheung Woh Technologies (Malaysia) Sdn Bhd, the Company's subsidiary in Penang, as a toolmaker in 1991 and was promoted to Operations Manager before he was posted to Cheung Woh Precision (Zhuhai) Co Ltd ('CWI') in 2004. Mr Loh Yut Chai was subsequently promoted to Assistant General Manager of CWI. His scope of responsibilities include overseeing the engineering departments, precision tool and die making, advanced product design, process improvements, manufacture of process automation equipment as well as production of precision cutting tools, jigs and fixtures for the subsidiaries in Zhuhai.